news

>
2022/12/20 Update Maintenance Notice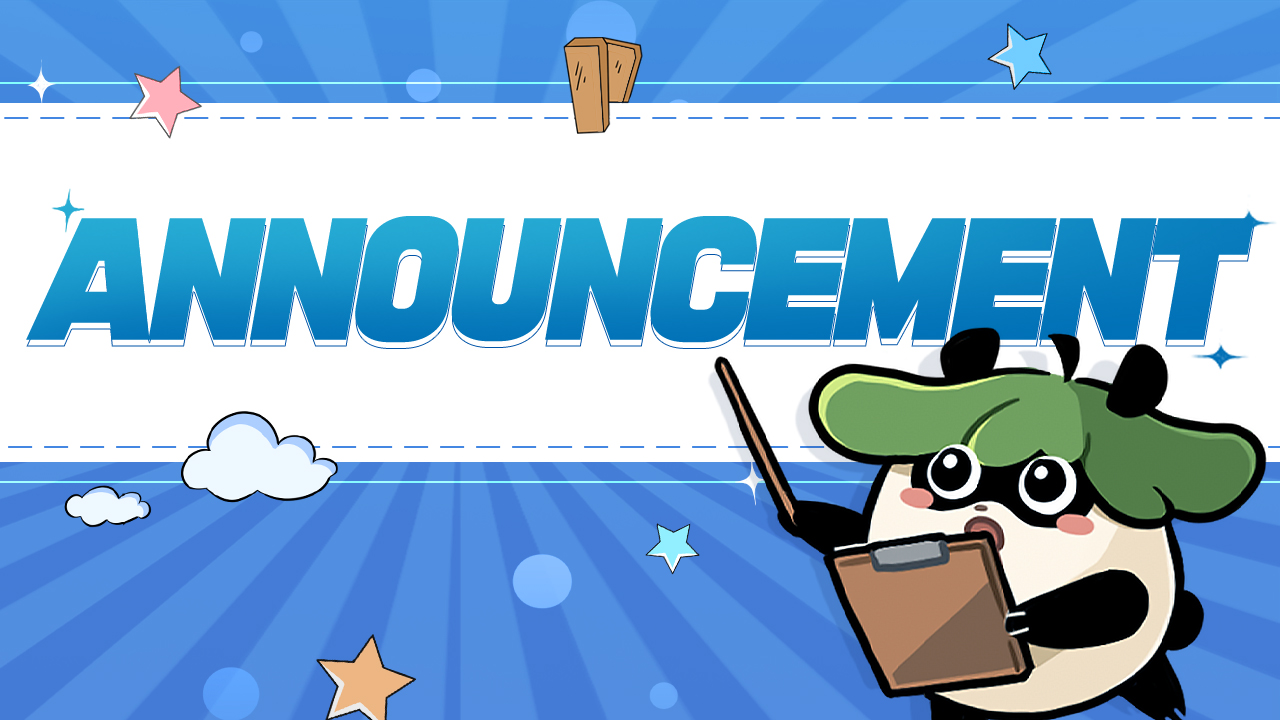 Thank you for your continued support of Ninja Must Die. The server will be down for update maintenance and update at the following time, during which players cannot log in to the game. Please take note of the update time and arrange your game accordingly. After the update, you can restart the game to experience it.
[Update Schdule]
2022/12/20 (Tuesday) 18:00 - 22:00 (UTC+0)
※The update time may change.
[Update Details]
I. New Event - Ninja Rally
※Event Duration: 2022/12/21 7:00 - 2023/02/22  (UTC+0)
※Event Details:
1. Elite Ninja II and below can receive the recruitment rewards after successfully entering a recruitment code from other Ninjas.
2. Elite Ninja III or above can share the Recruitment Code to recruit Companions. Once a player uses your Recruitment Code, you must manually accept the code to build a companionship.
3. Initially, you may only recruit up to 3 players. You must complete the quests with your Companions to obtain 500 recruitment points from each of them to unlock the extra quota. After that, you may recruit up to 9 players. 
4. If your Companion has not logged in to the game for more than three days, you can take the initiative to terminate the Companionship. The Recruitment Points already obtained will not be deducted after the termination, and you can still recruit new Companions (Companion(s) with over 500 recruitment points cannot be unbound).
5. You can use Recruitment Points to exchange for rewards in the Recruitment Shop.
II. 3v3 Season 1
To respond to the fighting enthusiasm of the Ninjas. The 3v3 Season 1 will be available in advance after this update. The guidelines are as follows:
1. Opening Time:
Once this update is completed, the 3v3 ranked mode will be 24-hour available, and the Casual mode will be temporarily closed (For more information on reopening of Casual mode, please take note of the official announcement).
2. Ranking Points & Difficulties
During Season 1, six Ranked Tiers will be available, with Asura being the highest Tier. Once you reach Asura I, you can continue to accumulate Stars; In the meantime, four Difficulties will be available, with ""Hard"" being the most difficult one. 
3. Division & Ranking Rules
Players can compete against or team up with each other across the Divison. However, the ranking results will be calculated independently within each Division.
4. Seasonal Battle Pass
[Challenge Points & Battle Pass Level]
By completing Daily Challenge and Seasonal Challenge to obtain the challenge points, every 100 points promote 1 Battle Pass level and grant rewards.
[Daily Challenge Quest]
Daily Challenge Quests refresh at 7:00(UTC+0), and the quests will be auto-completed once you meet the requirements.
[Season Challenge]
Seasonal Challenge Quests are available in stages. Once they are open, they won't close until the end of the Battle Pass Period.
Five new Seasonal Challenges are available at each stage. The opening time of each stage is the 0th, 1st, and 2nd months after the Battle Pass takes effect.
Complete Seasonal Challenges to obtain massive Challenge Points. Every Challenge can be completed once only.
[Battle Pass Reward]
Battle Pass is unlocked by default at the start of each period. You may upgrade your Battle Pass level to claim the rewards of each level. 
You can unlock Golden Battle Pass by purchasing it at any time, which enables you to claim all the rewards that have been unlocked for the current levels. You can claim an additional Battle Pass Chest every five levels after reaching Lv.100.(1 chest for Battle Pass and two chests for Golden Battle Pass) 
[Adjustments & Optimization]
1. Optimized the display effect of the sharing interface
2. Adjusted an entry of the customer service feedback. You're welcome to go to Settings - Customer Service to give us your feedback. We highly value every piece of it!
3. Adjusted the requirements of some Quests.
4. Adjusted some Main Story Quests and Challenge Quests。
Thank you for your support and we apologize for any inconvenience this may have caused you.
Ninja Must Die Team